Education Ministry
The education ministry of the SABS congregation aims at the integral growth of the personality of an individual. The sisters genuinely serve the society with an aim to renew and refine it by imparting deep, wide and recent knowledge through educational institutions.
The educational institutions under the management of this province include Nirmalamatha Central School, Thrissur, Mar Thomas Kurialassery Memorial U.P. School, Nenmanikkara, Nirmalamatha Convent School, Eyyal, Nursery Schools at Palayoor and padavarad, Pre-Primary School at Nenmanikkara, Prajyoti Niketan Adoration Hostel and Nirmalamatha Academy, Koonammoochi.
Seminars and Courses
The sisters and the staff members working in the educational field are given the seminars and courses to develop mastery in their field and to update themselves in their specific subject.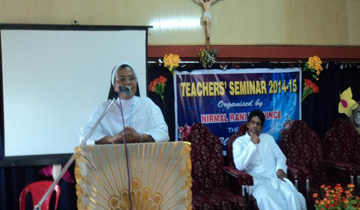 ---
Nirmalamatha Central School, Thrissur
Nirmalamatha Central School, founded in 1993, situates at the Heart of the city of Thrissur, which is known to be the cultural capital of Kerala. This institution is the pride of everyone as it imparts a high quality education to the students from different parts of Kerala. This is a self-financed institution heading towards development, and it takes special care in imparting Christian moral values to the students studying here. It is credited with ISO for its excellence in education in the year 2006.
About Nirmalamatha Central School, Thrissur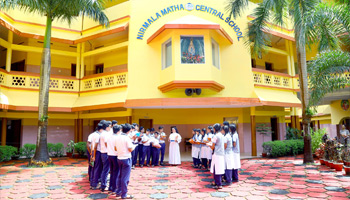 ---
Nirmalamatha Convent School, Eyyal
This institution started in 2001 is the corner stone in imparting quality education to the village folk. The Nirmalite Family works hand in hand for the integral development of the students in a calm and beautiful village milieu. About Nirmalamatha Convent School, Eyyal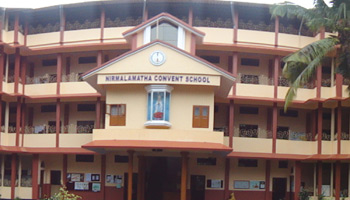 ---